BigInsights is an research & advisory firm focused on Big Data, Analytics & IoT.
BigInsights is focused on helping companies with harness Data Driven Innovation:
Best practices and ROI on using Data Analytics technologies for Customer and Operational Insights.
Use cases across industries such as FSI, Telecoms, Government, Manufacturing and Social commerce
Emerging trends in new Data Science & IoT technologies
Business opportunity for technology creators
The possibilities for BigData have captivated enterprises and entrepreneurs. An entire ecosystem of technologies and techniques are maturing to help companies make sense of the explosion of structured and unstructured data being generated. Companies that can harness this data to provide deeper actionable insights for business will gain a competitive edge.
Raj Dalal, Founder & Principal
Raj has over 20 years experience in all aspects of the IT&T Industry across Asia Pacific . He recently worked at a BigData security firm, TrustSphere as Head of Marketing and Alliance. As IDC's Vice President he was responsible for Emerging Technology research and "Go-to-Market" advisory services across Asia. At Hewlett-Packard, he ran the Asia-Pacific CRM/BI solution business in the early 2000′s.
Raj also passionate about technology startups and is actively involved with the VC's in Australia where he acts as technology advisor on Big Data and emerging technology opportunities. He is a Charter Member of TiE, a world non-profit organization started in Silicon Valley focused on helping entrepreneurs succeed. He holds a Masters of Commerce (Information Systems) & Bachelor of Computer Science from University of New South Wales in Australia.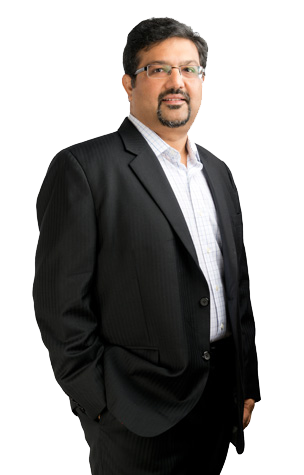 "Raj was a recent keynote, at our CIO Breakfast, The Data Driven Enterprise, held in Sydney, Melbourne and Brisbane. He has a terrific grasp of the Big Data Analytics topic from analysis, great customer examples for business and government, and the range of vendors selling in the market. Our customers were very impressed with Raj and rated him very highly."
Ramin Marzbani: Managing Director, Indigo Venture Capital Partners
Ramin is a active investor in early stages technology companies in Australia. He started Internet research firm, www.consult in the 90's and grew it till acquisition by ACNielson. He is director at EventZero (Bigdata/CEP), Effective Measure and Smart Services CRC. He is on advisory board at BigInsights, InvestmentTrends & MIR Investment Management. He was past director of Telstra Broadband fund and started his career doing corporate stuff at Booz-Allen & Hamilton and IBM.
Greg Baker, CTO, Daisee
Greg Baker is a nationally recognised expert – author, data scientist, software developer and consultant with over 20 years experience. His Data science skills is across Machine learning, natural language processing, computer vision and Mathametics skills across Cryptography, elliptic curves, quantum computation.
He has worked for likes of CSIRO, Google and consulted to companies such as Atlassian, Allianz, Optiver, HP and Fujitsu. He holds a BSc (Computer Science & Mathematics) from Macquarie University and PhD (incomplete) in Crytography from Macquarie University.